Formulating Sustainable Adhesives With Bostik
Thursday, May 23rd, 2019
How does Bostik stand out in the industry?
Bostik, an Arkema company, is a leading global adhesive specialist in construction, consumer and industrial markets. Having been in the market for 130 years, Bostik approaches the label industry with an extensive and unique combination of market and application expertise.
Bostik is known globally for its innovative products and cutting-edge solutions on the industrial, construction and consumer markets. Innovation is key and Bostik is always finding newer and smarter ways of doing things.
Globally, there are four smart research and development technology centres across three continents—Asia, Europe and the Americas, focused on developing Bostik's core adhesive technology platforms. In Asia, Bostik has strong market presence across the region with Shanghai serving as its regional headquarters.
Reviewing Bostik's past is both an opportunity to pay tribute to the company's rich history and a way of energising our dynamic growth to continue this legacy. Bostik's achievements could not be possible without the loyalty and dedication of the people, a key asset which allows Bostik to look forward with confidence for years ahead.
Sustainability is a key concern for most manufacturers. Are Bostik's adhesives sustainable in the long run?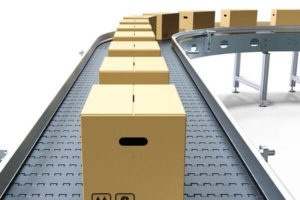 In the adhesives industry, sustainability continues to influence change in raw materials and supply chains in order to minimise environmental impact. Bostik embraces the need to be sustainable by actively promoting it through our products and business processes. We formulate sustainable and conventional adhesives designed for a variety of industrial applications. These high-performing, safe and efficient smart solutions improve operational efficiencies and end-use products.
Take nitrogen blanketing for example. In the past, the industry standard was to apply an inert blanket of CO2 over hot melt tanks to protect the adhesives from oxygen degradation during the manufacturing process. However, this process negatively impacted the environment due to the amount of CO2 being released into the air. To address this, Bostik discovered that condensing atmospheric nitrogen to form the protective blanket was just as effective and more importantly, posed no harmful effects. Now, nitrogen blanketing has become a new industry standard.
Additionally, in an effort to reduce waste, Bostik is formulating environmentally-friendly, lower density adhesives that enable our customers to bond substrates while using less adhesive than higher density products. Lower density products use the same weight of material while enabling the dispense of a higher volume of adhesive.
As an organisation, Bostik is committed to doing our part in helping the environment by ensuring that we are being ecologically responsible while at the same time also helping our customers meet their sustainability needs.
How does Kizen apply to the F&B industry?
The name "Kizen" represents the fusion of Japanese words "Kai", meaning "change", and "Zen", meaning "better". Based on a water-white technology, Kizen is designed for ease of use and features strong bond performance, providing packaging manufacturers with comfort, security and efficiency to meet their specific requirements.
There are three products under the Kizen line—Kizen FORCE, Kizen ICE and Kizen HEAT. All three feature fast set speed, broad processing window, good thermal stability and adhesion to difficult substrates. These advantages enable packaging plants to reduce downtime, consolidate stock keeping units (SKUs), streamline production efficiencies and decrease overall packaging costs.
The three products under the Kizen line are based on a unique water-white technology dedicated to the consumer goods industry and particularly for the food industry. While the products have similar qualities, each of the products work best according to clients' needs.
Kizen ICE is ideal for packaging substrates exposed to very low temperature conditions, Kizen FORCE bonds well to difficult substrates due to its low viscosity and high specific adhesion and Kizen HEAT possesses high heat resistance and the ability to withstand high temperature shipping conditions – ideal for hot fill applications.
How can food manufacturers benefit by using Kizen?
Designed specifically to adhere to highly recyclable materials with short paper fibres, Kizen makes it easier for manufacturers to meet high output demands while using environmentally-friendly materials.
This is due to the fact that it can quickly adhere to highly recycled substrates and is optimised for fast-moving, automated assembly lines. Downtime is reduced, and productivity is enhanced. This new packaging adhesive technology offers:
Fast set speed
Broad processing window
Good thermal stability
Adhesion to many substrates, including highly recycled corrugated
As a result, plants need only one adhesive to meet all case and carton sealing needs.
A good example of Kizen's features would be a story from a large private-label food manufacturer in the United States. A few years ago, the company had to look at consolidating suppliers in order to streamline procurement process, one of the things they were aiming for was to use a single supplier for products such as adhesives. Kizen was chosen to be an option mainly due to the fact that it can work with adhesives such as Ethyl Vinyl Acetate (EVA) and metallocene, making it easy to replace existing products without the customer having to halt production process. This enabled the customer to not only save on time, but also become more cost-efficient.
Further reading:
SHARE WITH FRIENDS:
TAGS: